A work­shop will signi­fi­cant­ly and posi­tively influ­ence accep­t­ance. A chan­ge can only be suc­cess­ful­ly imple­men­ted if ever­yo­ne invol­ved knows exact­ly why and, most import­ant­ly, how they can make a posi­ti­ve use of the chan­ge. LINXYS offers various work­shops accord­ing to indi­vi­du­al cus­to­mer needs so that all invol­ved par­ties can use the sys­tem from the first minu­te of the Go-Live with both effi­ci­en­cy and enjoyment.
Our pro­fes­sio­nal and expe­ri­en­ced coa­ches crea­te an indi­vi­du­al work­shop plan tog­e­ther with you so that the trai­ning is opti­mal­ly and, abo­ve all, effi­ci­ent­ly car­ri­ed out.
Depen­ding on the customer's request, work­shops can be held in our own trai­ning rooms or at the customer's loca­ti­on. Our coa­ches are fle­xi­ble and always try to meet indi­vi­du­al expec­ta­ti­ons. For this rea­son, we pro­vi­de recom­men­da­ti­ons during the requi­re­ments ana­ly­sis. For examp­le, we may recom­mend just one or several work­shops for your com­pa­ny. The ide­al group size also depends on dif­fe­rent cri­te­ria such as pre­vious know­ledge and indi­vi­du­al employee needs and requi­re­ments from the system.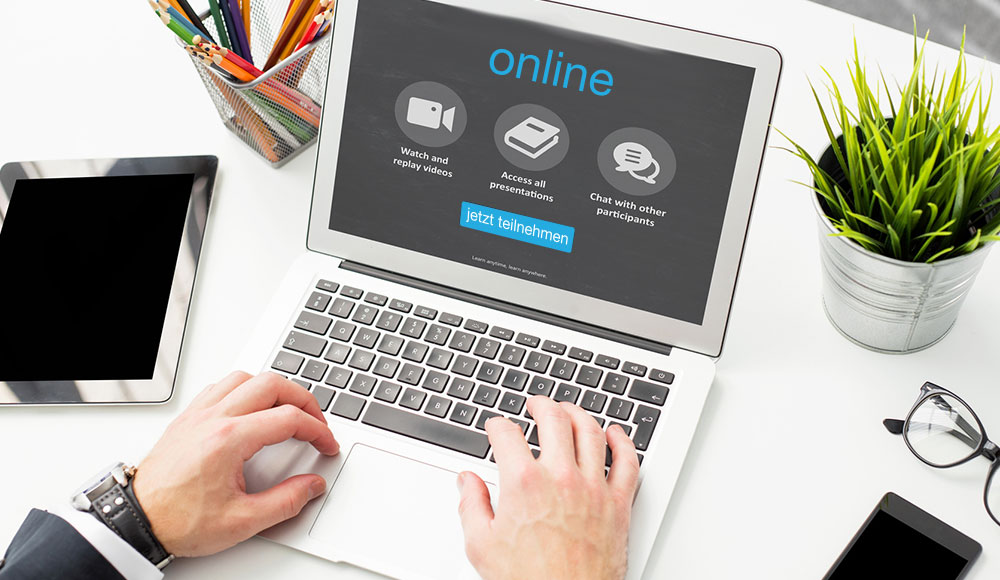 In order to give an in-depth over­view of spe­ci­fic func­tions, we glad­ly offer our cus­to­mers trai­ning via Team­View­er. We par­ti­cu­lar­ly recom­mend this type of online trai­ning if you want to train a small group of peop­le who have the same level of know­ledge. This type of trai­ning also pri­ma­ri­ly focu­ses on initi­al­ly dis­cus­sing spe­ci­fic modu­les and iden­ti­fy­ing topics to focus on in the future.
For trai­ning users suc­cess­ful­ly, we would always recom­mend in-per­son trai­ning eit­her at our trai­ning cent­re or on-site.
In order to expe­ri­ence the live sys­tem and to learn how to pro­per­ly use it, we offer work­shops in our trai­ning cent­re in Ross­rü­ti, Switz­er­land or in our other loca­ti­ons in Munich, Ger­ma­ny and Vien­na, Aus­tria. It is par­ti­cu­lar­ly important with the in-per­son trai­ning that the group isn't too lar­ge as this makes it har­der to focus on indi­vi­du­als. When intro­du­cing a new sys­tem, every sin­gle user should not only under­stand the sys­tem but also clear­ly reco­gni­se the bene­fits it brings to their own dai­ly work.
This is the only way to gua­ran­tee that the sys­tem is both intro­du­ced suc­cess­ful­ly and used successfully.
Often lear­ning best takes place in a fami­li­ar envi­ron­ment. As a result, we addi­tio­nal­ly like to offer on-site work­shops to our cus­to­mers. Sin­ce our user trai­ning cour­ses are cha­rac­te­ri­sed by acti­ve par­ti­ci­pa­ti­on, it is important that enough end devices are avail­ab­le so that each par­ti­ci­pant has the oppor­tu­ni­ty to try out what has been shown to them. By doing so, the trai­ning con­tent is memo­ri­sed and can be imple­men­ted more easi­ly in future work. In on-site work­shops, it is best if the trai­ning group is not too lar­ge and the par­ti­ci­pants have appro­xi­mate­ly the same level or expe­ri­ence. The pace can be adjus­ted to each group to effi­ci­ent­ly reach the set goals.
Due to the natu­re of the pro­duct, all our work­shops are car­ri­ed out inter­ac­tively and with modern trai­ning mate­ri­al. Each work­shop par­ti­ci­pant should be able to get a feel for the social intra­net solu­ti­on and be able to reco­gni­se the per­so­nal bene­fits at first glance. We dedi­ca­te time to each indi­vi­du­al employee, becau­se only then can accep­t­ance be guaranteed.
LINXYS also offers dis­tinc­ti­ve team buil­ding work­shops on request: Get to know the Digi­tal Work­place and your col­leagues during a sai­ling trip and learn about the advan­ta­ges of the social intra­net solu­ti­on first-hand.
WE
ARE
HAPPY
TO
ADVISE
YOU
.
keyboard_arrow_leftPre­vious
Nextkeyboard_arrow_right