Bitrix
24
TASKS
AND
PROJECTS
.
Bitrix24 tasks and pro­jects: Whe­ther simp­le To-Do's or com­plex pro­jects – in future, you'll have ever­ything firm­ly under con­trol. Bitrix24 is the modern task and pro­ject manage­ment tool for small and medi­um-sized enter­pri­ses as well as the self-employ­ed. No mat­ter whe­ther you want to move for­ward with com­plex pro­jects with exter­nal par­ti­ci­pants or work through simp­le To-Do lists – with this solu­ti­on, you will always have an over­view of ever­ything. Bitrix24 Tasks and Pro­jects will undoub­ted­ly be able to show you the added value wit­hin a very short time.
Impro­ve pro­duc­ti­vi­ty in your com­pa­ny by imple­men­ting Bitrix24 — work effi­ci­ent­ly, quick­ly and transparently.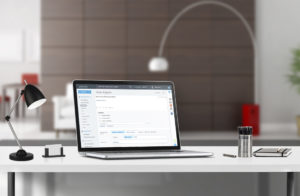 PERSONAL
TO-DO
LISTS
AND
TASKS
.
Bring struc­tu­re into your ever­y­day work and crea­te unli­mi­ted tasks and pro­jects. You can break the­se down as much as you like by defi­ning sub­tasks or tasks with a hig­her impor­t­ance. You can also incor­po­ra­te recur­ring and regu­lar­ly occur­ring tasks and start paving the way to effi­ci­ent and trans­pa­rent work. Tasks can be tag­ged so they are easy to find and can be sor­ted accord­in­gly. If necessa­ry, all tasks can be syn­chro­ni­zed with Micro­soft Outlook.
SUSTAINABLE
PROJECT
PLANNING
.
Good plan­ning from the out­set faci­li­ta­tes the suc­cess­ful com­ple­ti­on of pro­jects. The time requi­re­ments of acti­vi­ties and tasks in Bitrix24 can be repre­sen­ted effi­ci­ent­ly in a gra­phic in the form of a time­li­ne (Gantt dia­grams). Spe­ci­fic task depen­den­ci­es can also be app­lied and dis­play­ed. A time-tracking tool can be used to pre­cise­ly plan the time requi­red for each task. For coor­di­na­ti­on with pro­ject par­ti­ci­pants, the­re is a group calen­dar with sche­du­ling func­tions which make it pos­si­ble to bring ever­yo­ne together.
In order to main­tain an over­view during the pro­ject pha­se, all tasks, their cur­rent sta­tus and the per­son respon­si­ble for them can be easi­ly seen ("Ongo­ing", "Assis­ting", "Set by me"). Task spe­ci­fic time-tracking clear­ly shows whe­ther the plan­ned pro­ject dead­line will be met. The extra­net enab­les exter­nal users, such as free­lan­cers, part­ners or sup­pliers, to par­ti­ci­pa­te in the deve­lo­p­ment pro­cess so no obsta­cles stand in the way of trans­pa­rent and up-to-date work.
MODERN
PROJECT
COMMUNICATION
.
Com­mu­ni­ca­te fas­ter and more effec­tively through the inter­nal social net­work and through instant mes­sen­ger in Bitrix24. Mini­mi­ze the flood of emails and make mee­tings more effi­ci­ent by effec­tively com­mu­ni­ca­ting in advance.
Thanks to the screen sharing, video calls and online mee­ting fea­tures ever­yo­ne invol­ved in the pro­ject can easi­ly par­ti­ci­pa­te in mee­tings regard­less of their location.
WE
ARE
HAPPY
TO
ADVISE
YOU
.
keyboard_arrow_leftPre­vious
Nextkeyboard_arrow_right